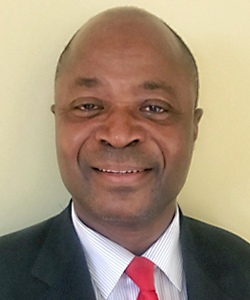 Moses Taiwo
Clinical Pastoral Education Program Manager, Kettering Medical Center
Moses is a Certified Educator with the Association of Clinical Pastoral Education (ACPE) and a Board-Certified Chaplain with the Association of Professional Chaplains (APC).
He earned two doctorates: Religion-New Testament (Andrews University, 2002), and Management and Information Systems Technology (University of Phoenix, 2015), respectively.
At present, he serves as CPE Educator and Manager, Spiritual Care Services, Kettering Medical Center, Kettering, OH. Moses is also the Chair of ACPE Research Committee.
Moses received ordination from the Seventh day Adventist Church and has maintained endorsement with Adventist Chaplaincy Ministries since 2003. He has served as a church pastor and a head elder in many parts of US since he came to the country in 1997.
Moses completed his first CPE unit at Saint Joseph Medical Center, South Bend, IN, in 2000, and his Residency Units both at Howard Community Hospital, Kokomo, IN, and Carolinas Medical Center, Charlotte, NC between 2003 and 2005. Moses did his supervisory training at Carolinas Medical Center, Charlotte.
He is originally from Nigeria and is now a US citizen with his wife and three adult children.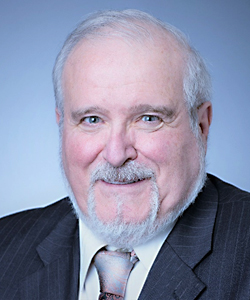 Charles Robertson
Clinical Pastoral Education Educator, Kettering Medical Center
Charles serves as a contract ACPE Certified Educator within the Kettering Health Network. His academic background includes a B.S. degree in Business Administration (1983) from the State University of New York at Buffalo, a M.Div. degree (1986) from Nazarene Theological Seminary in Kansas City, Missouri and a Doctor of Ministry degree from United Theological Seminary in Dayton, Ohio (2001).
He was ordained an Elder in the Church of the Nazarene in 1987 and has served in pastoral positions including pastor of Mirabile Community Church in Mirabile, Missouri, Elm Street Church of the Nazarene in Ironton, Ohio and Fort Osage Church of the Nazarene in Independence, Missouri. He has served as senior member of the General Church of the Nazarene's Chaplaincy Advisory Council.
Dr. Robertson was certified as ACPE Supervisor in November 1994. He was Board Certified in the Association of Professional Chaplains February 28, 1999.
Dr. Robertson served as a member of ACPE's South Central Region's Accreditation Committee and as a member and Chair of the SCR's Certification Committee from 2000-2006. He has served nationally as a member of the ACPE Certification Commission 2000-2006, and 2008-2014 and as Chair of Representation and Nominating Committee (RANC) 2012-2014. He also served on the 2005 ACPE Manual Writing Task Force.
He has served as an Adjunct Professor at Central Baptist Seminary 1994-99, Nazarene Theological Seminary since 1994 and as a Colloquy Leader at Wesley Theological Seminary 2011-2016.
Dr. Robertson Lives in Blue Springs, Missouri, is the father of three, grandfather of eleven and great grandfather of three.